Trip to Ireland September – October 2006


Tuesday 3 October

9:40 Cork to Waterford 11:55 Bus route 40 - Two hours faster than the train

Granville Hotel, Meagher Quay,Waterford.

Granville Hotel is a charming and elegant 4 star Hotel located in Waterford City. This old Waterford Hotel is rich in history and offer guests comfortable accommodation recently renewed in the center of the city. Guests can enjoy the lovely views over the river Suir and the gorgeous cuisine from the award-winning Bianconi restaurant. The Bar at the Granville Hotel is a great location for a relaxed drink after a hard day visiting Waterford.

The Cork bus station was busy this morning when the cleaning lady decided to clean the floor in the main circulating area.

She had an old fellow help her move all the seats from the central position to the side after getting people to get out of the way.

She then "cleaned" the floor with a machine which, in reality, just redistributed the dirt.

Then the people who had sat down on the temporarily moved seats, including one with a walker and one with a white cane, had to be moved out and the seats lined up properly.

All along the lady was smiling happily. It would have been better to have done this at night rather than at the busiest time of day. The driver of the bus arrived to the minute when we should have left.

He seemed to have had a bad night last night.

However, we arrived at Waterford on time.

The Waterford bus station sets the tone for the whole place, dreary, nondescript, characterless and given over to the automobile.

One certainly is not encouraged to linger.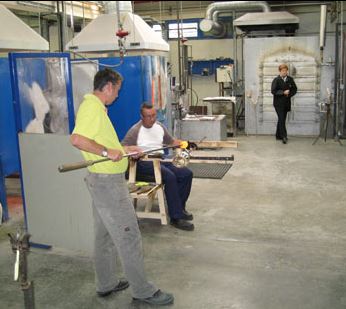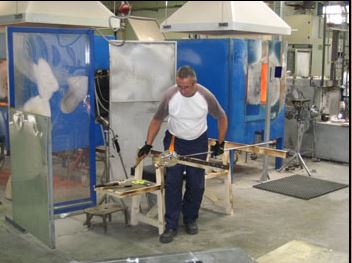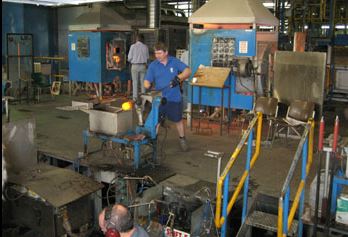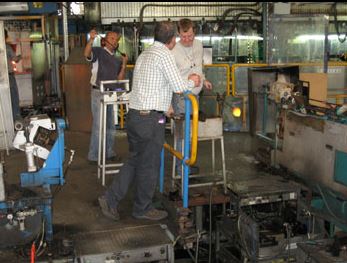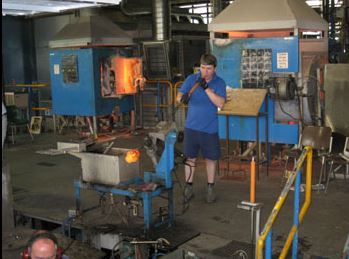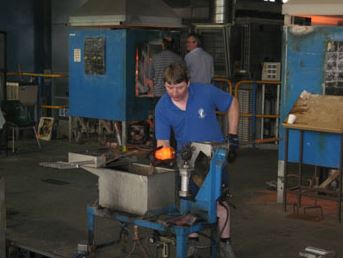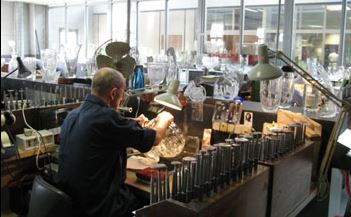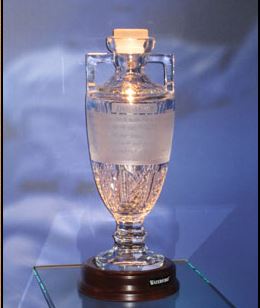 This was made to hold the cricket trophy, The Ashes

The hotel is close to the bus station and after a liquid lunch we took the local bus to the Waterford Crystal Factory.

The visit was very interesting, the blowing, cutting and the engraving.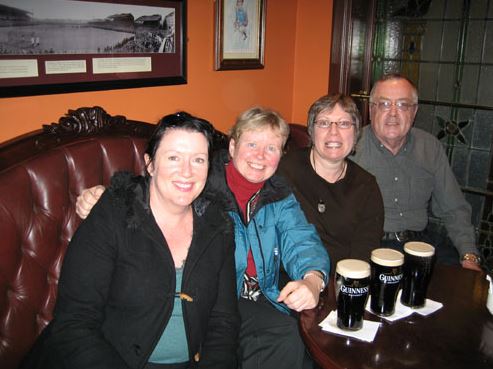 We met Pat Hurley at Dooley's hotel, just a couple of blocks away and had a testing of stouts.

Dinner was Beef pie with Guinness at Doolan's pub.