Details of Railway Accidents in the Ottawa Area

1904, July 7 - Derailment at Marks Crossing, CPR Maniwaki subdivision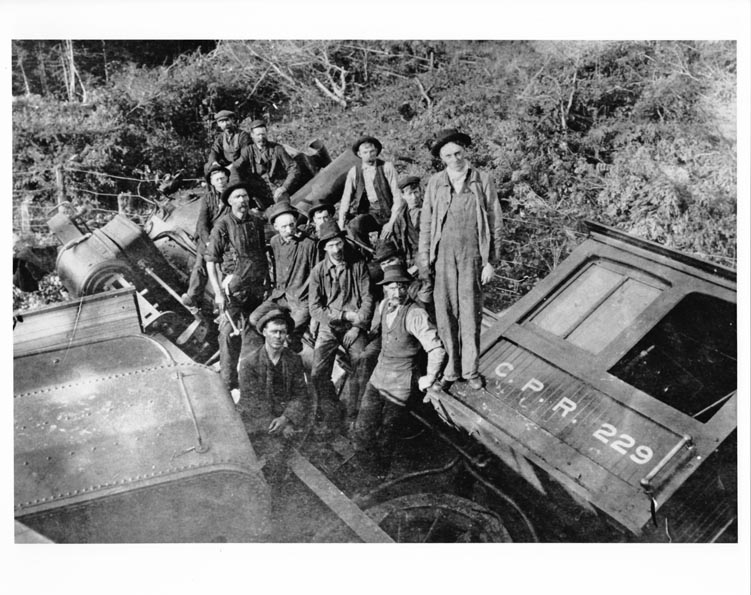 LAC PA205945

Ottawa Journal 7 July 1904

Engine and cars left the track.
The engine and five freight cars of the mixed train which leaves Union depot every morning for Maniwaki was derailed on the Gatineau road yesterday shortly after eleven o'clock at a place called Mark's Crossing, five miles the other side of Kazabazua. The driver, Jas. Dunlop and the fireman, Thomas Allen, both of Ottawa, managed to jump in time and escaped unhurt. The passenger cars on the rear remained on the rails and no one was reported injured.
The conductor H. Bell of Ottawa was in charge of the train and the rate of speed was only a moderate one when the mishap occurred. The engine went over the bank and was covered with mud while the tender jumped straight across the track. The five cars which left the rails did not go over. Supt. H.B. Spencer and a wrecking train left immediately for the scene and last night had the track cleared. Trains are now running as usual, the regular mixed train leaving this morning on time.
Supt. Spencer is investigating the cause of the accident and is pleased that the damage was comparatively light.

Return to Main Page of Railway Accidents


Updated July 2015