1.12 National Capital Commission - Ottawa Station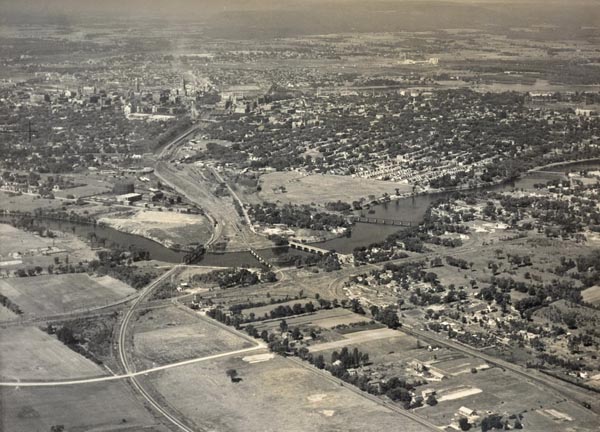 The area about 1945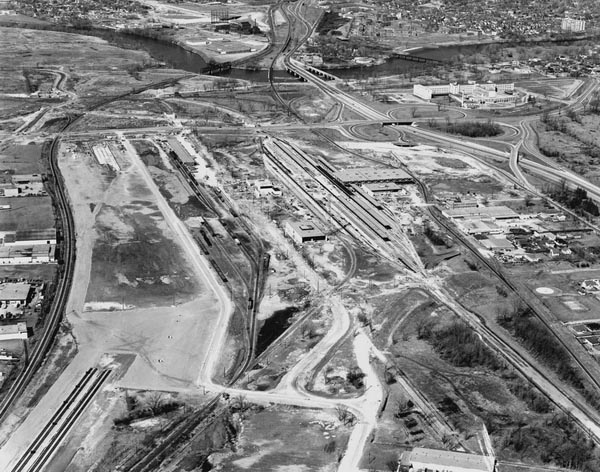 Photograph courtesy of the City of Ottawa Archives, Alex Onoszko collection, CA-10620.
An aerial view showing the station and adjacent freight terminal under construction in the Spring of 1966.



Prior to the opening of the new station, CPR trains from the west had already been diverted to CN's Beachburg Sub at Smyth Rd where there was a switch just west of the overpass. The overpass was opened in 1961 at which time the portion of CP's Prescott Sub north of the Smyth Rd overpass to the Queensway was abandoned. While the overpass was being built, the CN was temporarily diverted onto the CP to get to Hurdman.

After the Station was opened in 1966 there was a period of a few weeks when there was only access to the station from the east as they had to build the big curve west of the station over the CN main line and connect into the south/west bound tracks. The CN steel is still underneath there. All western trains and the North Shore had to go back east and then through Walkley until the connection was completed at the west end.