The Railways of Ottawa
Finding No. 21 Railway Structures Destroyed (Mainly) by Fire
Canadian Pacific Aylmer Station 31 Janaury 1967
Ottawa Journal Wednesday 1 February 1967



Old CPR Station Damaged
An overheated space heater is believed responsible for a fire which extensively damaged the old CPR station on Aylmer's Front Street Tuesday night.
An upholstering business operated by Walter Nelson was housed in the 70-by-30 foot wooden structure. . The firm's main work area, located in the centre of the building, was gutted. The end sections - used for storage - received heavy smoke and water damage.
Firemen had the blaze under control in about a half-hour.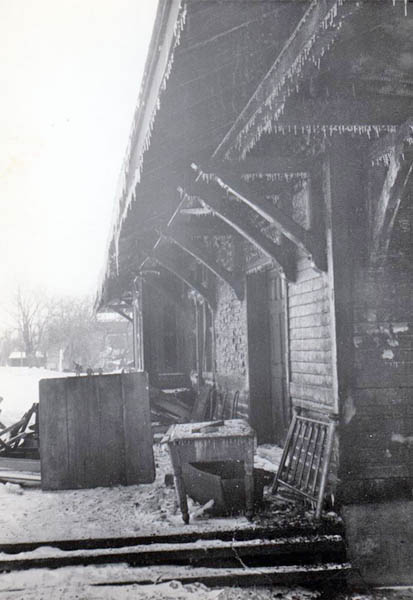 Photos by Denis Guertin taken after the fire

Updated 30 September 2021