Some Trams in Spain




Madrid

Bilbao

Barcelona

Madrid

On May 24, 2007 trams returned to Madrid after an absence of more than three decades, with the inauguration of the €263 million, 5.5 km, nine stop line from Pina de Chamartin to Las Tablas. Operated by 32m long Citadis trams, the line runs underground for more than 70% of its length with five of the stations also being below street level. The decision to put so much of the road in tunnel reflected the need to avoid conflict with road traffic at busy junctions. (Today's Railways Europe, July 2007).

These pictures were taken in early June when the line had been opened less than a month.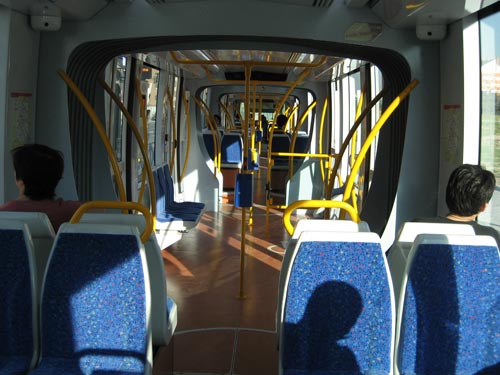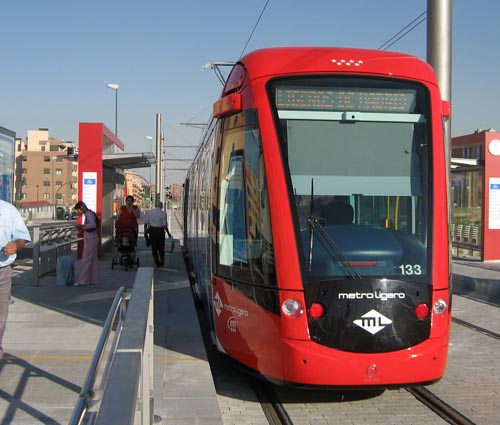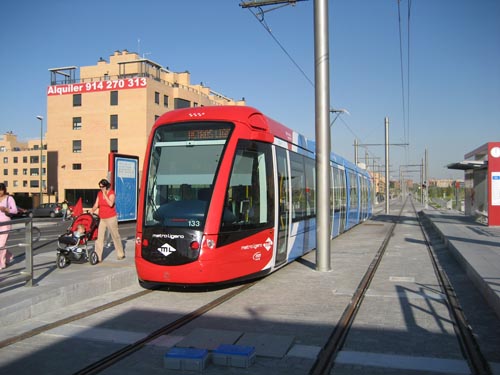 Much of the line is underground and there is very little interaction from vehicle traffic. The trams serve an area with quite dense housing. There were still a few teething problems to be ironed out but the new trams were very well used.


Barcelona
Heritage Trams
Barcelona has a heritage tramway which connects the FGC at AveneidaTibidabo with Plaza del Funicular. It is quite a climb and is well worth the ride.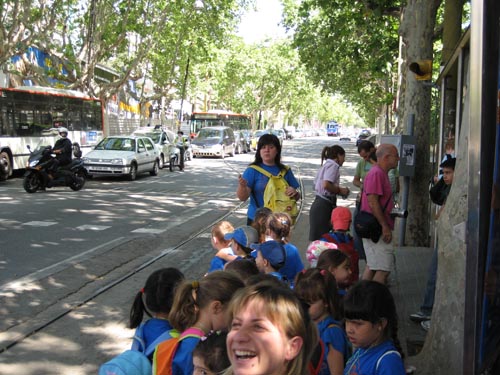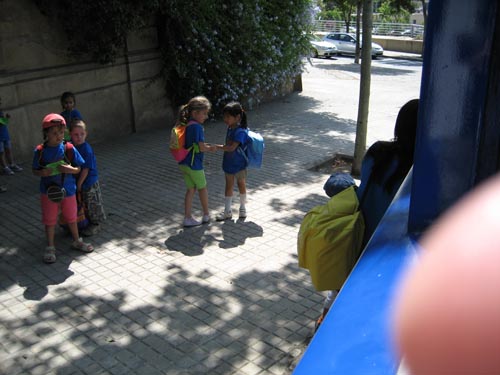 At left, the bottom station. A lady employee is selling tickets and keeping order to ensure smooth embarcation. Teachers are keeping order with a group of kindergarden children who were only going up part of the way.
They all had blue T shirts and their names on a large card hung around their necks.

Jaime was well known to the teachers.

He was a dreamy little kid who watched everybody else being lifted on to the tram and was last on.

When they got off (right) he watched everyone and had to be told to get up.

The teachers knew all about Jaime.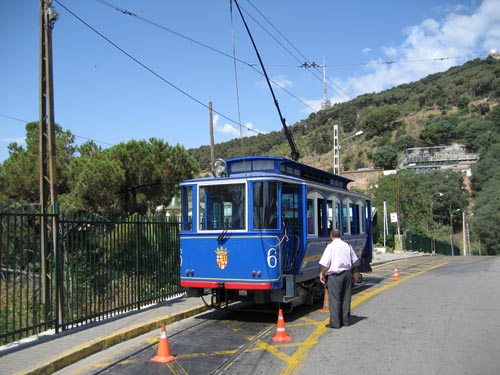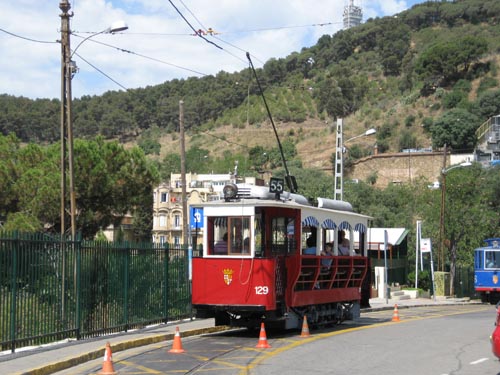 Two trams were in operation at the time of our visit.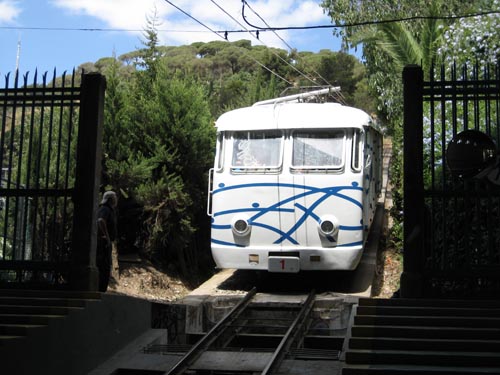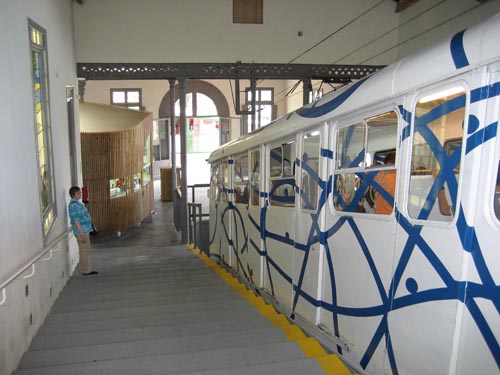 At Plaza del Funicular is a somewhat tired funicular which takes people to an amusement park at Tibidabo. When we first arrived a car was marooned just short of the station with lots of maintenance workers poking and prodding it. We went off for a beer and it had been fixed by the time we were ready to ride.


T4 tramway from Ciutadella/Vila Olimpica to Estacia de Sant Adria.
| | |
| --- | --- |
| Ciutadella/Vila Olimpica | Sant Adria |