Trip to Ireland September – October 2006


Wednesday 27 September



It was wet and blustery this morning and Mary's Ryder Cup souvenir umbrella lasted about two minutes before it was blown inside out and had to be euthanized.

A miserable Lally driver let us shelter in a small bus until our bus for Connemara arrived. Peat briquettes on sale in the town.

The first stop was on a highly dangerous road near a broken down bridge that was used in the film "A Quiet Man" over which they make a big deal.

The blackberries were more interesting than the bridge. Our driver likes to talk but is mainly concerned with Irish history which is good up to a point but he missed pointing out some obvious things such as the mussel farms. There were lots of wild fuschia in bloom and rhododendrons, not in bloom. Peat bogs, cut into bricks to dry.

Burns quickly so need a lot of it.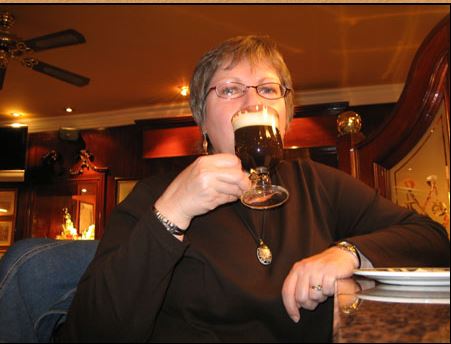 We stopped at a pub in Lenane at the head of Killary fjord for Irish coffee.
This was the best so far and it turned out to be the best of the entire trip, probably because they used a lot of whiskey in proportion to coffee.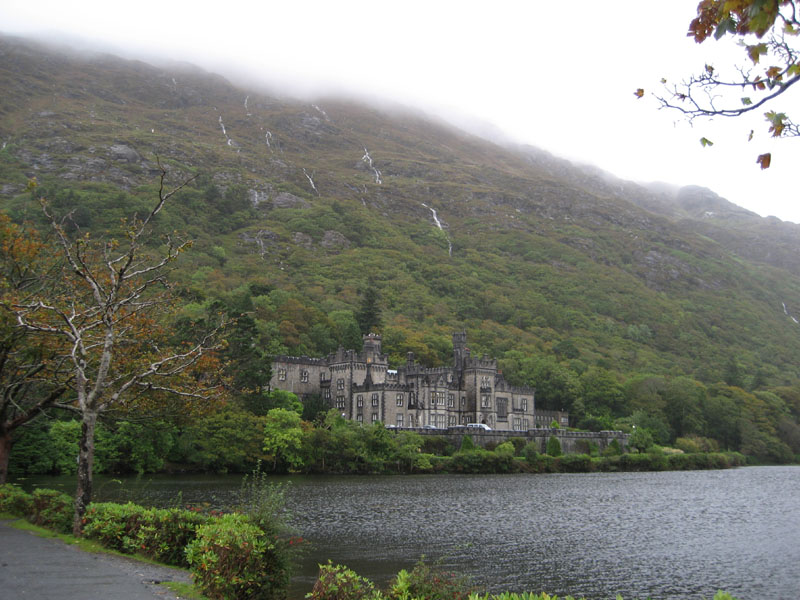 The rain came down at Kylemore where we stopped for a baked potato and beef bourguignon. We declined to visit the place because of the weather.

We saw lots more peat bogs in the rain and some pretty angry seas on Galway Bay. There were a lot of dead umbrellas stuffed into garbage cans along our route.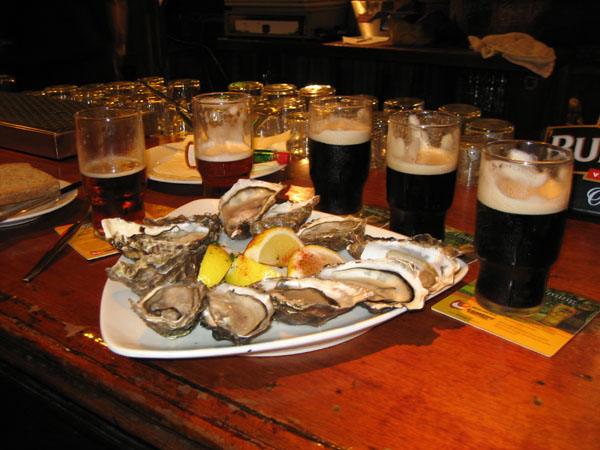 At The Quays in the evening, to salute the St. Francis valley crew, we had a comparison tasting of Smethwicks, Kilkenny, Guinness, Guinness Toucan and Murphy's stout - accompanied by 12 Galway Bay oysters.

Smethwicks was preferred to Kilkenny, it had a more bitter taste but Kilkenny tasted "dumbded down" and watery.

Toucan was a very mild form of Guinness, again "dumbded down".

Murphy's has a stronger bitter chocolate after taste than Guinness and has a coco flavour.

Guinness is easier to drink but Murphy's is preferable.