Memorable Meals




Churros con Chocolate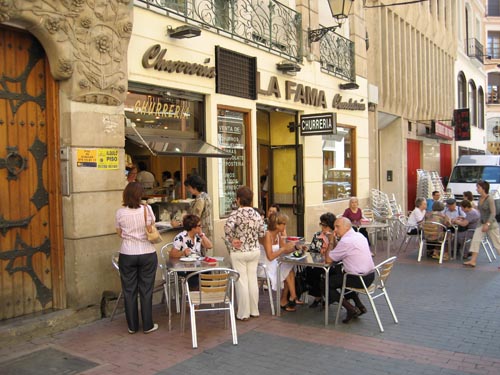 Churros con chocolate is a popular breakfast meal. Churros are deep fried sticks of dough and the chocolate is so thick that one can stand a spoon in it. It is delicious but you can almost hear your arteries hardening.

Sobrino de Botin

One of our favourite restaurants was
El Sobrino de Botin
in Madrid, reputed to be the oldest restaurant in the world.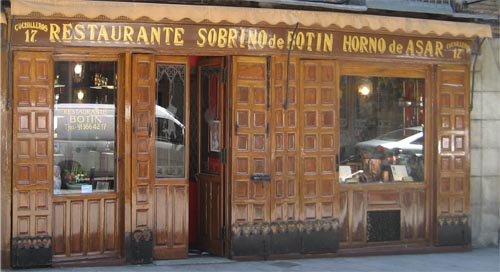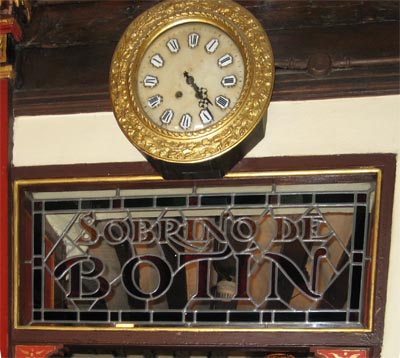 A meal in the cellar, the oldest part of the building,

is a great way to celebrate a wedding anniversary

Cheese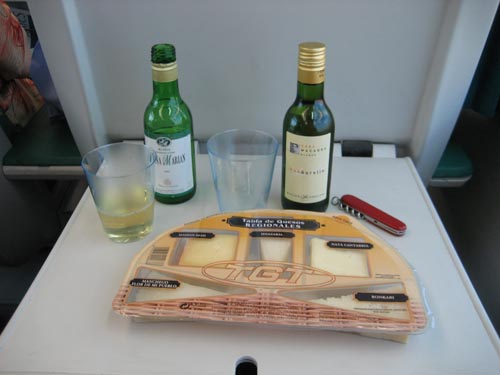 To help pass the time on an eight hour train journey between Madrid Chamartin and Santiago de Compostela (the train was an hour late)
we had a degustation of cheese. We also purchased the last bottles of white wine from the bar car
.

Nata cantabria (cow): soft cheese with a good bite.
Roncari (sheep): open texture, bite of a good aged cheddar, good after taste.
Idiazabal (sheep): open texture, almost smoked, medium strong.
Mahon Semi (cow): soft firm texture, good medium flavour.
Manchego de mi pueblo (sheep): good texture but a little mild.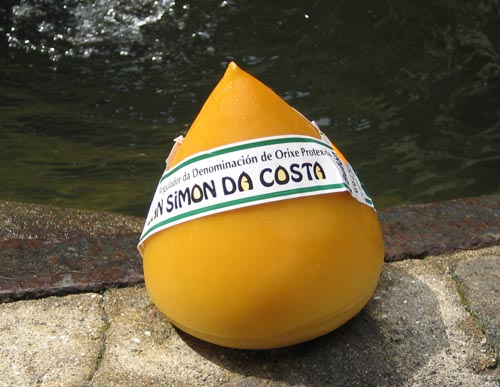 In Santiago de Compostela this mild cheese with a wax covering
, known as a tetilla,
was very popular. It is shaped in the form of a woman's breast as an ancient protest at the church authorities who ordered that the breasts in a statue of a woman in the cathedral be made less prominent. With a bottle of Alvarino it was excellent.



In the market at Barcelona we found a strong Manchego (sheep) as well as an Afuega'l Pitu (cow) cheese. The latter looked dried up from the outside but it had a firm although soft consistency with an excellent flavour. The Manchego was sweet which was balanced by the slightly sour flavour of the Agfuega'l Pitu.
Aguega'l Pitu is Asturian for "sets fire to your gullet".



Pigs Ears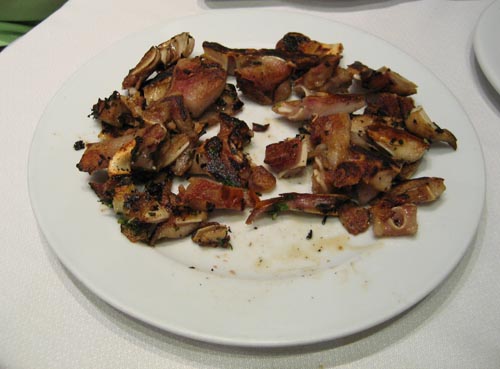 Not as bad as it looks but not a favourite



Festival of Sant Joan


In Barcelona many people buy these sweet breads which are decorated with crystallized fruit and sometimes with a cream filling.



Home
El Transcantabrico