In all, three locomotives worked at Ponta Delgada:

1 - built by Neilson, Reid & Co. in 1861 (serial number 697)
2 - built by Black, Hawthorne 1880-1888 (serial number 766)
3 - built by Falcon Engineering, Loughborough, in 1888 (serial number 165)

Number 1 is believed to have carried a plate "J & C Rigby, Holyhead Harbour Works 1861" which suggests that it was used at Holyhead before being shipped to Ponta Delgada.

The railway was last used around 1973 after which time the three locomotives were placed on display in the garden of the Museum Carlos Axe where they quickly deteriorated. Around 1994, two of them (No. 3 and one other) were moved under cover into a warehouse of the Ponta Delgada Port Authority where they remain today (July 2008). It appears that the third locomotive was in such bad shape that it could not be saved.

These pictures were provided by

Américo Paulo Martins Correia of the Ponta Delgada Port Authority and show the work being carried out in the late 1960s, the last time the locomotives were used.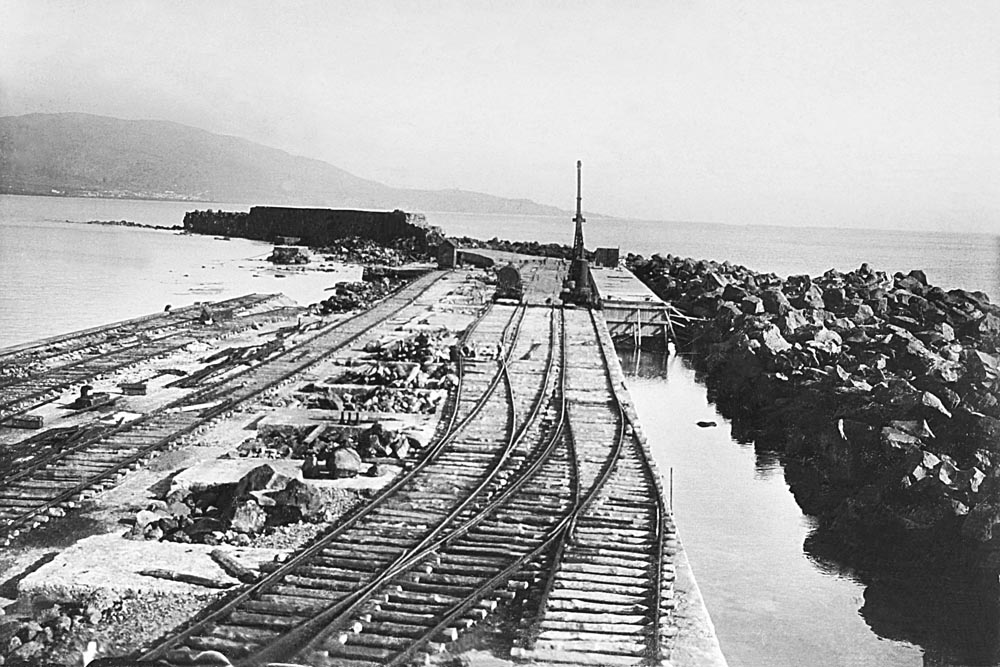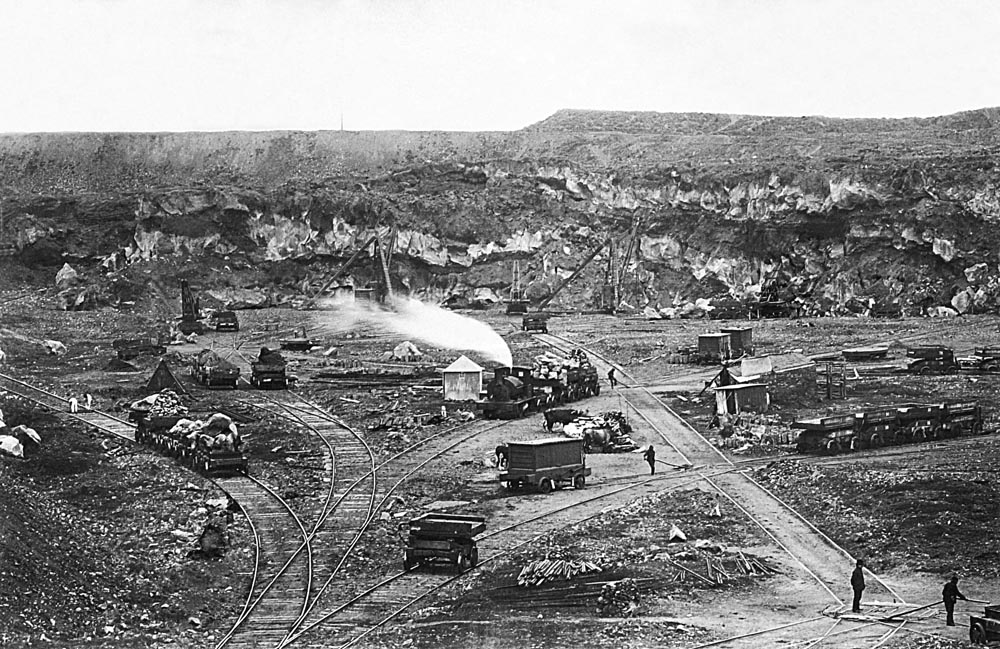 This is the quarry that produced the rock for the fill work. Note three manually operated wagon turntables on the line leading in from the bottom right corner. No trace of this can be found today as it has been filled in as part of the Ponta Delgada airport runway extension. Apart from the locomotive, no trace of any of this equipment remains - one badly rusted wheel set was recovered from the sea by the breakwater.