In which I continue my studies at Reading University and visit Swindon to take a literacy test.

Friday 29 June
I had to go to Swindon today for my medical in connection with my job this vacation. I passed the medical with flying colours as I expected I would. As part of this I had to sort out threads of wool into different colors, some of them were so dirty it was difficult to tell the colour. This confirmed that I wasn't colour blond. The big laugh was a literacy test. I had to write my name on a pices of paper and then had to write the following 17 words:
"A light engine, when on any running line, must always carry a tail lamp in the rear."
Yesterday, one person made 14 mistakes! I was flabbergasted when I realised what this was all about.
I have been issued with my kit already- trust the Western Region. Even the overalls are different. I shall have to get a pair of braces to hold up the trousers.
I was shown the door carrying my overalls with great difficulty. The man pointed to a tobaccanist across the street and said "Go over there, he will sell you a carrier bag. I stumbled across to street, barely being able to see over my pile of coveralls. The door was opened for me by a man holding open a carrier bag!


After the medical I went to the newly opened Railway Museum at Swindon. The most interesting exhibits, to me, were the four preserved locomotives and the full scale replica of Stephenson's "Notrh Star". The preserved locomotives are:
3717 4-4-0 "City of Truro".
9400 0-6-0PT 94xx class.
2516 Dean goods 0-6-0 built 1883.
4003 4-6-0 "Lode Star", built 1907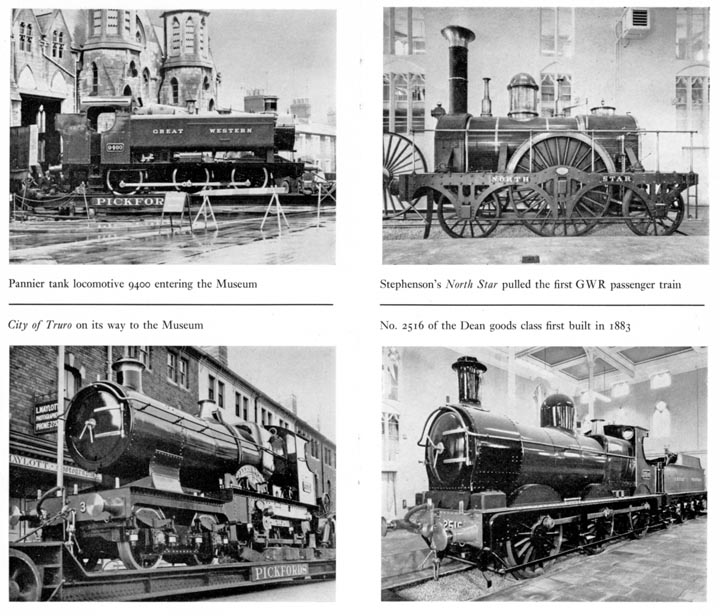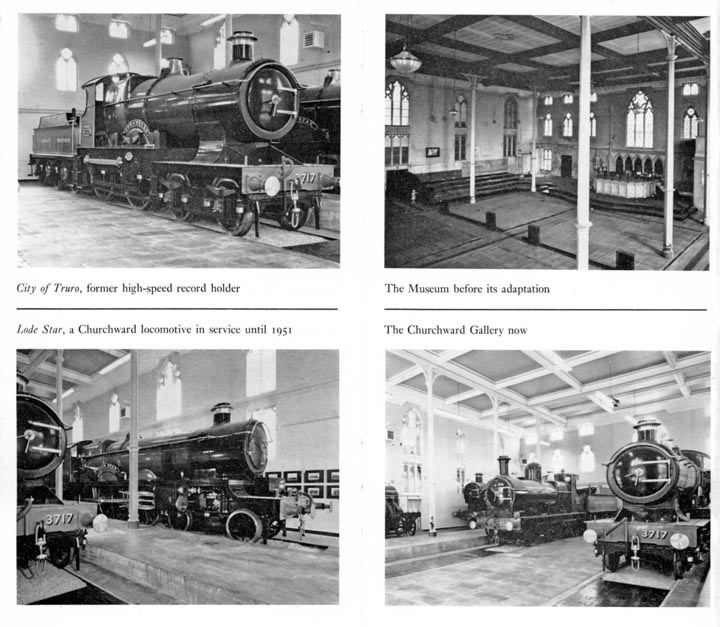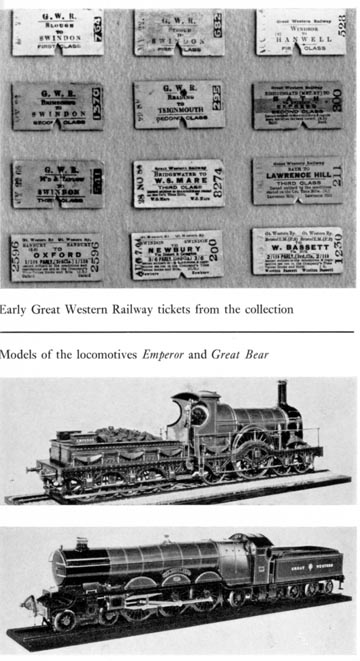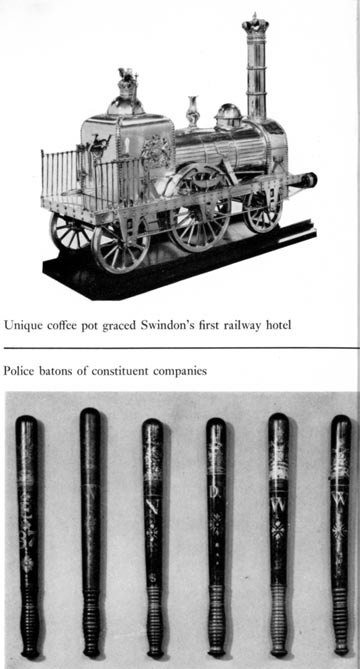 There is only one word to describe the condition of these engines - fantastic. They are really in wonderful condition with gleaming paintwork and shining brasswork, etc. I have never seen any engines in better condition. There is also a very interesting collection of tickets.
Had a trip to Chippenham and from there on to Calne. Came back via Didcot