All photos by the author except where shown.
The story of railways around Statfold Barn Farm began about 15 years ago when a 2ft 0in gauge track was laid around a lake in a beautifully landscaped garden at Statfold, a few miles in the country close to Tamworth, Staffordshire, near Derby in the English Midlands. The railway has subsequently been expanded to encompass a large farm. Some of the additional trackage has been build as dual gauge with 2ft 6in rails as well. There are close connections to the Hunslet Engine Company which built a large number of steam and later internal combustion locomotives and there are excellent facilities for building and maintaining locomotives on site. This competence extends to complete rebuild and restoration as well as construction of completely new steam locomotives.
The railway has a web site at http://www.statfoldbarnrailway.co.uk/. Statfold is a private railway and is only open three times a year. Even then, entrance is strictly by invitation only. I managed to secure an invitation for the open day this September and arrived at Statfold by taxi from Tamworth. Some 1500 people had received invitations and rides were being given all day by some 15 narrow gauge steam locomotives, all of which were exquisitely restored, in excellent mechanical condition and operated by well trained volunteer crews. I was amazed at what has been achieved and the quality of the restoration.
The aim is to have a representative selection of narrow gauge locomotives with a strong emphasis on those built by Hunslet. The Welsh quarry locomotives are well represented but there are locomotives from other parts of the British Isles as well as Belgium, France, India, Spain, Germany (Mozambique), Indonesia, Fiji and Indonesia. There are some oddball examples, such as a locomotive from the Minas de Aller with a Brown valve gear and indirect drive to the coupled wheels via a rocker arm.
The collection has also been extended to encompass a representative selection of non steam narrow gauge industrial locomotives, including a number from the USA and Canada. The Canadian connection is particularly strong through the efforts of Charles Matthews of Toronto who acquired a number of Welsh quarry steam locomotives but who also rescued a number of Canadian internal combustion locomotives.
While there is so much to see and wonder at, I will concentrate on the locomotives that have a Canadian connection. But first the Grain Store is a must see. It is a large rectangular building typical on many farms and industrial estates.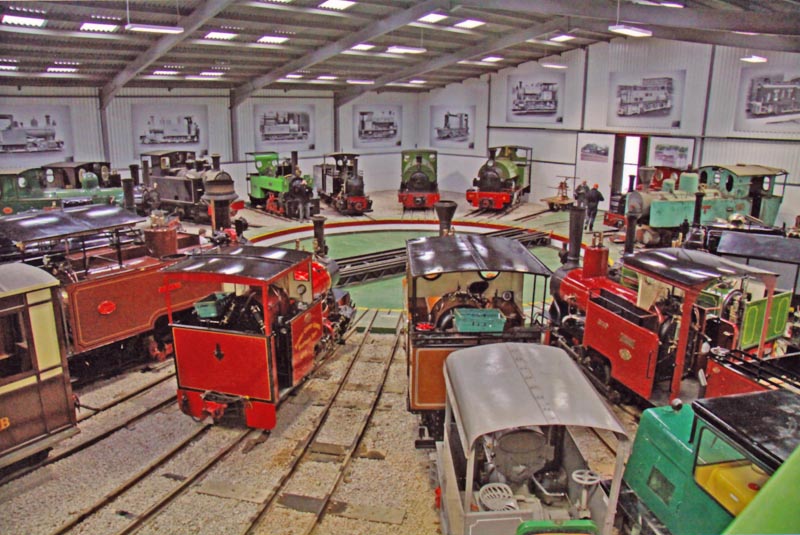 This is spectacular at any time but it is most impressive on days when nothing is operating as here. It is used to house the collection. There are 9 sidings to the left of the picture which extend the full length of the building. These can contain four or five additional locomotives. The picture is taken from a viewing gallery but visitors are free to wander among the exhibits. (Statfold Barn Guide Book and Stock List 2014)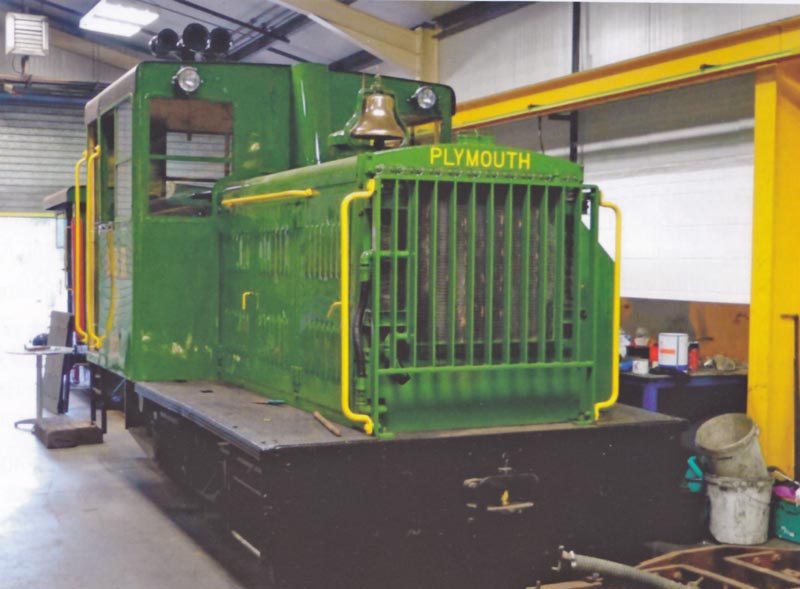 This is Plymouth s/n 5800 of 1954. It worked at St. Marys Cement in Ontario. It was acquired by Charles Matthews and came to Statfold in August 2013. It was converted from 3ft gauge to 2ft gauge and carries the number 7. (Statfold Barn Guide Book and Stock List 2014)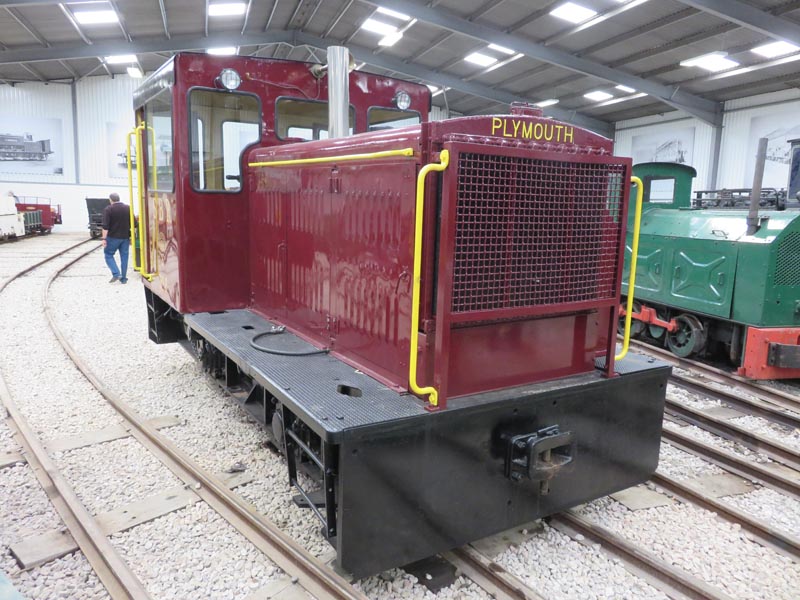 Plymouth s/n 6137 of 1958 also worked at St. Marys Cement in Ontario and was acquired by Charles Matthews. It has been converted from 3ft to 2ft gauge.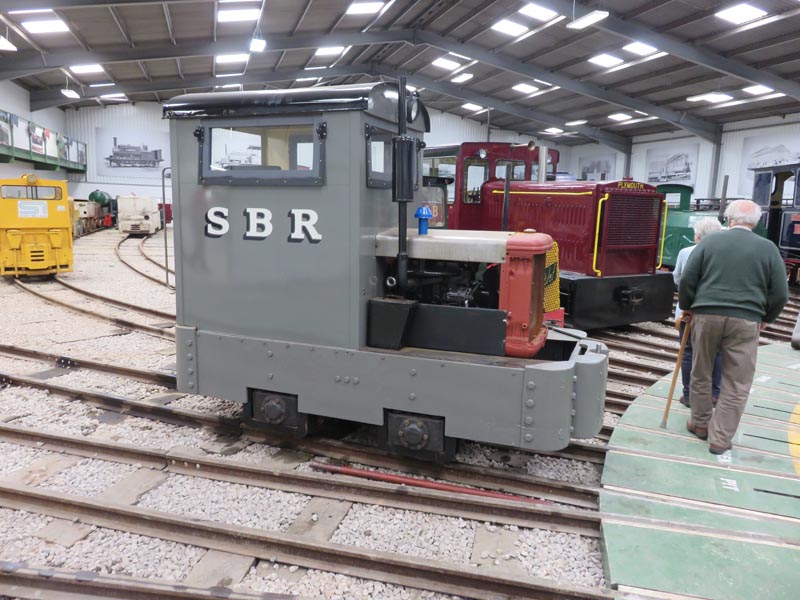 This Brookville s/n 3746 of 1951 worked for Nichols Chemicals at Sulphide, Ontario (near Tweed). It came to Statfold in August 2012.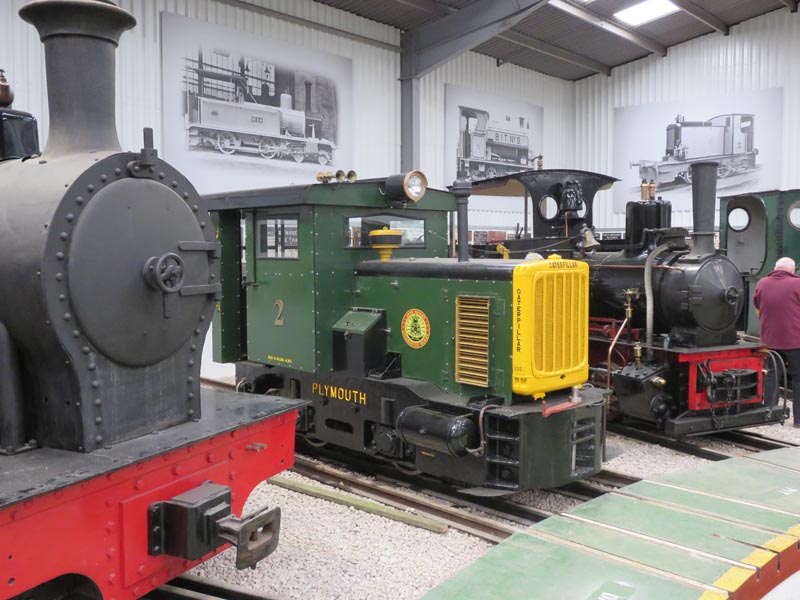 Plymouth s/n 1891 of 1924 was built as a standard gauge locomotive and was converted to 2ft gauge at Statfold. It worked at a quarry in Ohio then at Quaker Oats in Tennessee before being preserved at Stratford, Ontario. It came to Statfold in 2014.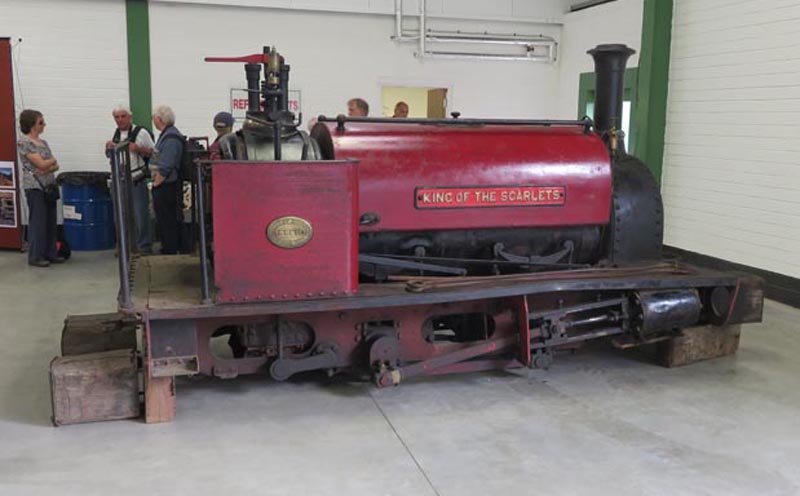 Hunslet s/n 492 of 1889 was Dinorwic Quarries "King of the Scarlets", (Alice class) originally named Alice. It came to Matthews in Canada in 1969 and moved to Statfold in 2012. it has been on display at the Ffestiniog Railway in Portmadoc and is currently unrestored.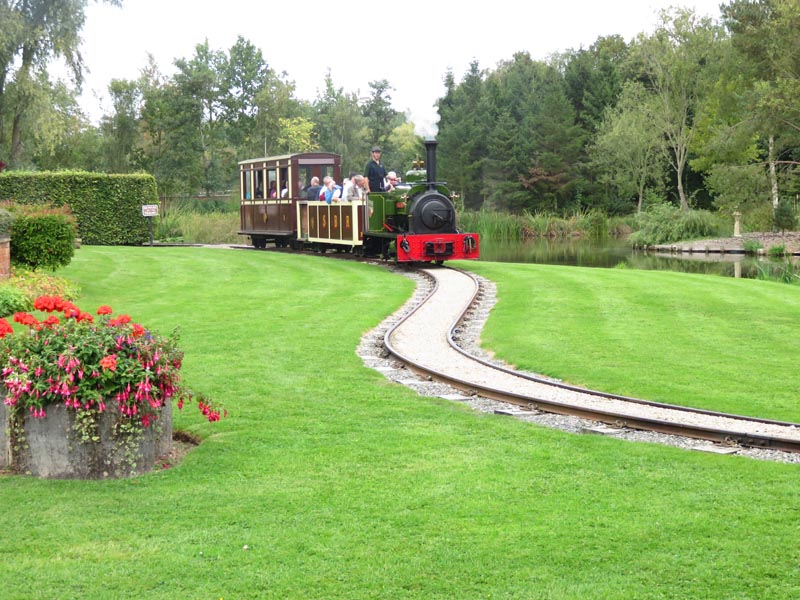 "Jack Lane" is a new Hunslet s/n 3904 of 2005 which was built at Statfold to the basic "Quarry" design whose construction commences in 1870. It is seen here working in the garden railway.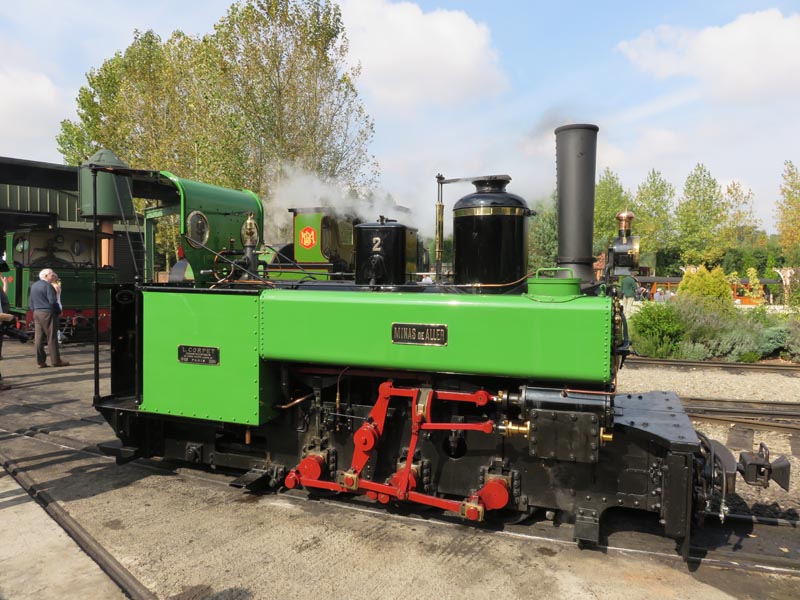 Corpet (Paris) s/n 439 of 1884 went to the Minas de Aller coal mine in Spain. It is fitted with Brown valve gear.


This was an amazing visit and I took a lot of pictures that day. If any of you would like to see all the pictures I took please go to:

https://www.flickr.com/photos/colinchurcher/sets/72157647236005520/

Bytown Railway Society, Branchline December 2014