Details of Railway Accidents in the Ottawa Area

1907, January 30 - Head on collision between eastbound and westbound Imperial Limited trains at Renfrew, 2 injured

Ottawa Journal 30 Jan 1907

Imperial Limiteds, East and West Bound Crash together at Renfrew.
A bad smash up within three hundred yards of the C.P.R. station took place at 3.30 o'clock this morning.
The eastbound Imperial Limited was two hours late and had been placed in a siding to await the crossing of the Imperial Limited going west.
It seems that the switch had been left open and the westbound Imperial Limited express dashed into the train in the siding. The result was that the two engines No. 896 on the eastbound and No. 753 on the westbound were telescoped. The two mail cars and one baggage car were wrecked.
Fireman McKnight on the westbound and Engineer Ryan were injured.
More.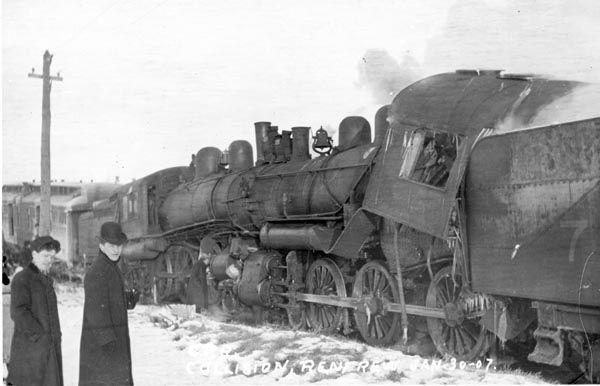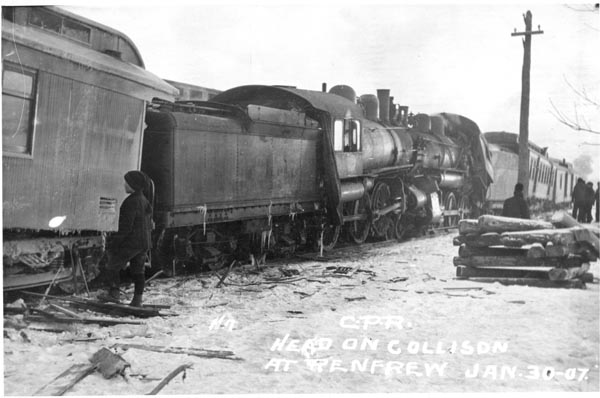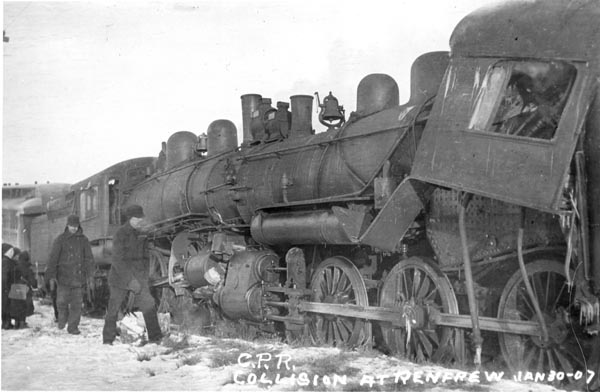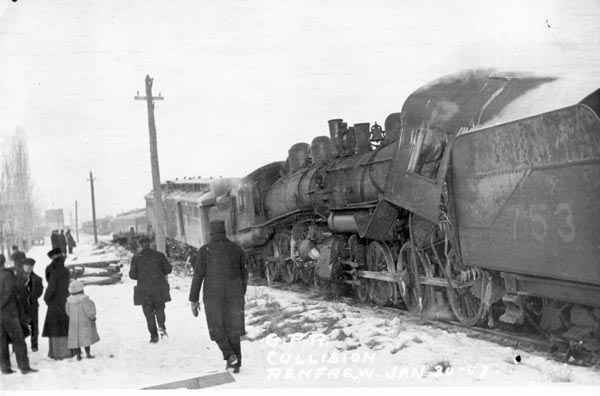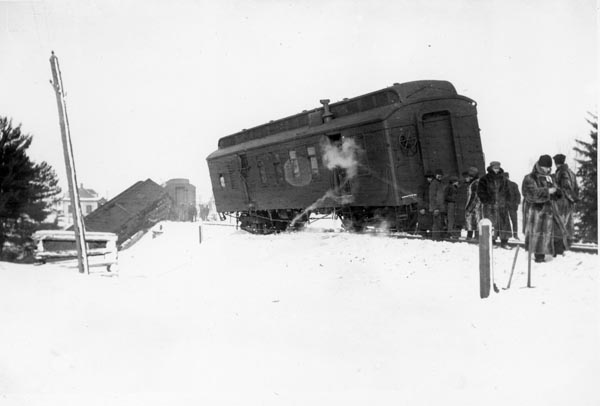 CSTM Matt-3267-71
.
Return to Main Page of Railway Accidents


Updated August 2016