On Saturday 18 September Pat, Paul and I together with the four grandparents flew to Toulouse where we picked up a car and drove to Carcassonne.
Monday 20 September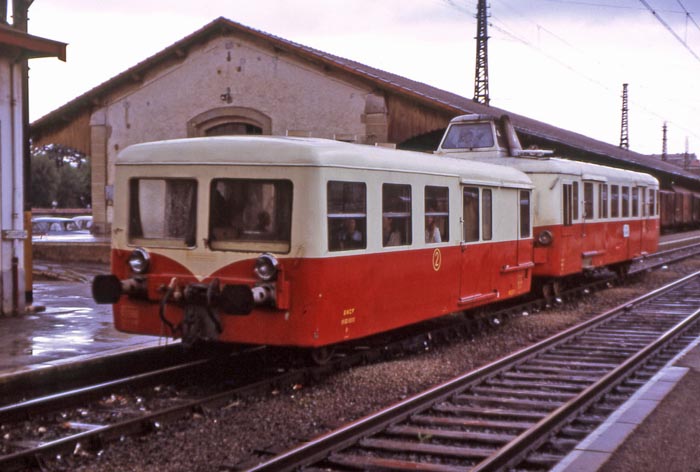 A railcar and trailer at Carcassonne on a Quillan branch train
.
Pat and I travelled to Toulouse by rail today. I had authority to ride the locomotive and we wanted to go to the airport to look for a case which we had left behind.
We travelled to Toulouse on train #5452 which left Carcassonne at 0913 and arrived at Toulouse precisely at 0958.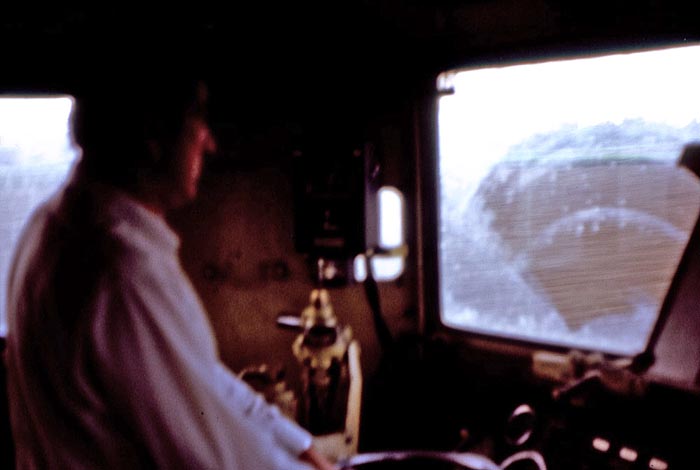 The driver stood up for the entire journey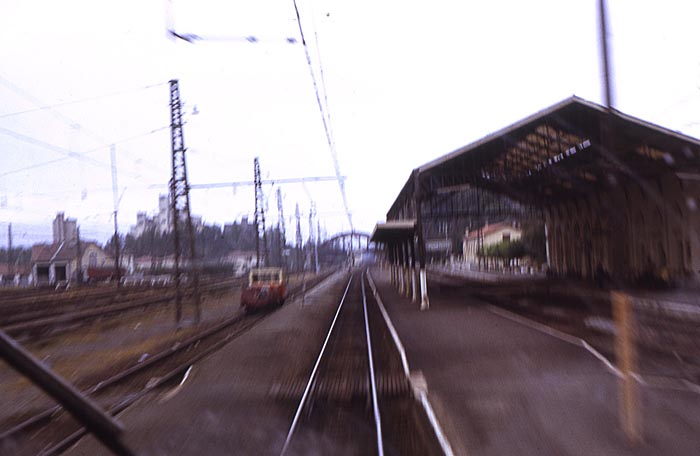 Passing through Castelnaudry at speed
There is only one man on these locomotives. On this trip the driver was from Nimes and the locomotive was BB9237, 5570 hp. The acceleration is incredible. We were travelling at 140 km/hr (87.5 mph) within three minutes of the start. 140 km/hr is the maximum speed of these locomotives (or in fact 150 km/hr but the vehicles are limited to 140 km/hr). The speed of 140 km/hr was adhered to regardless of the gradient for the whole way except for two speed restrictions. Speed was kept to 135-139 km/hr, tremendous skill on the part of the driver in knowing how his train reacts to gradients etc.
At Toulouse they are only allowed 8 minutes to change locomotives but this is possible with two coupeurs standing by. In fact the change over was completed so rapidly that I hardly had a chance to get off the locomotive.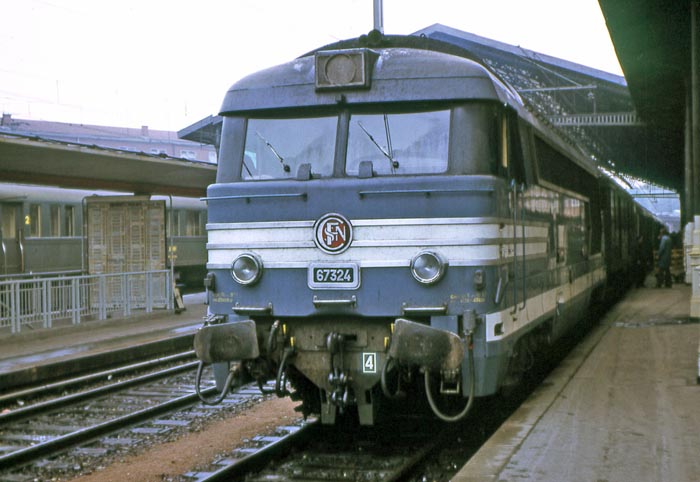 This diesel was quickly put on the train
Our day in Toulouse wasn't too eventful although we found our case alright. The weather wasn't too good and rather get soaking wet we came back to the station earlier than planned.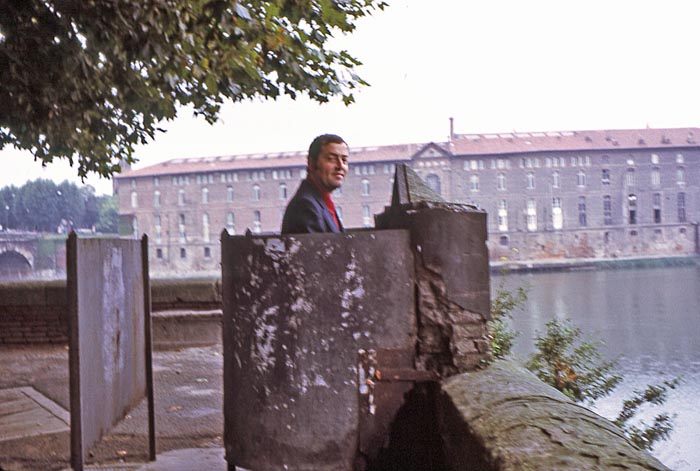 The pause that refreshes
We came back to Carcassonne on train #4553 with locomotive BB9207 which, again, is 5570 hp. We had a late start due to a sticking brake on the leading fourgon and were delayed even further by the signals being out because of a cloudburst. The driver, this time from Toulouse, was a very cheery fellow but he was upset at the delays. We reached Carcassonne after a stop at Castelnaudry in the dark, nearly 45 minutes late. Still it did give me a very healthy respect for French locomotives and drivers.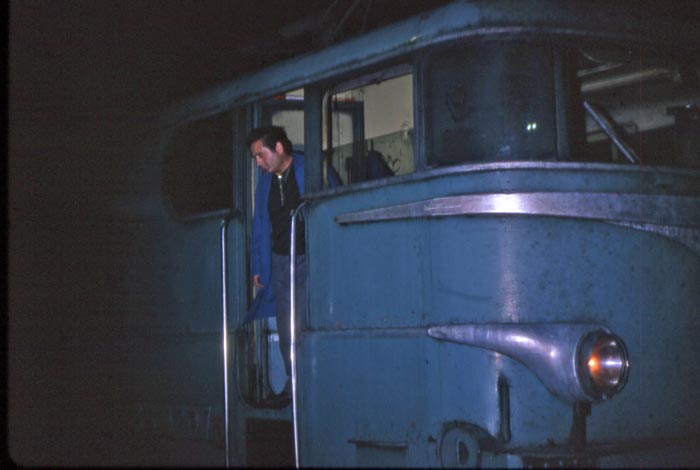 Carcassonne
The weather was atrocious. Paul and the parents stayed in the hotel most of the day.